DUI Lawyer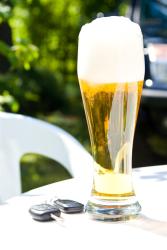 A DWI defense attorney at Utah DUI Advocate will put forth the effort to come up with a defense strategy that works in your favor. We accept cases from clients in Salt Lake City, UT, and give everyone personalized service. All the details of your case will be carefully scrutinized so we don't overlook any important information.
When you hire us to represent you, you'll have the chance to receive service with flat fees and take advantage of our flexible payment plan options. Other things our lawyer can do for you include:
Schedule your driver's license hearing free of charge
Make ourselves available 24/7 for emergency concerns
Keep your rights from becoming jeopardized
If you don't want to deal with your case on your own, a DWI defense attorney with Utah DUI Advocate can offer you helpful guidance throughout each phase of the judicial process. Contact our law firm in Salt Lake City today to schedule a free initial consultation.
Call Today!
We'll be happy to answer any questions you have.
801-243-0115
Why Choose Us?
Free Consultations
I Will Set Up Your Driver's License Hearing Free Of Charge
24/7 Availability
High Win Record