Phil Wormdahl
DUI Defense Attorney
Phil is a passionate defense attorney who focuses his practice on the defense of those accused of DUI. Phil believes that all people accused of crimes are entitled to an aggressive defense and are innocent until proved guilty beyond a reasonable doubt.
Prior to becoming a defense attorney, Phil spent time working as an intern at the Salt Lake City Prosecutor's Office. This experience gave him a behind-the-scenes look at how prosecutors approach cases and how they prepare for trial. Phil uses this unique perspective to his client's advantage.
Whether you need an attorney who can negotiate with prosecutors to get the best possible plea, write motions and argue to judges to get damaging evidence excluded from court, or take a case to trial, Phil Wormdahl can help you. He will make sure that a jury hears your side of the story, and not let you be punished for DUI without a fight.
 
Legal Fields:
1.    DUI Defense
2.    Criminal Defense
Professional Experience:
Appellate Clinic, Snell & Wilmer (2007)
Law Clerk, Utah Attorney General's Office (2007 - 2008)
Intern, Salt Lake City Prosecutor's Office (2008 - 2009)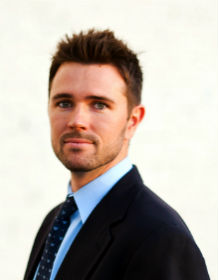 Of Counsel, Wasatch Advocates (2010- 2011)
Education:
Economics, University of Utah
Juris Doctor, University of Utah
Honors and Awards
1.    Leary Scholar, S.J. Quinney College of Law, Spring 2008
Pro Bono Activities
1.    Utah Mine Safety Commission, 2007 - 2008
Memberships:
1.    American Bar Association
2.    Utah Bar Association
3.    Salt Lake County Bar
4.    Utah Association of Criminal Defense Lawyers
5.    Utah Bar -Young Lawyers Division
Call Today!
We'll be happy to answer any questions you have.
801-243-0115
Why Choose Us?
Free Consultations
I Will Set Up Your Driver's License Hearing Free Of Charge
24/7 Availability
High Win Record