Utah DUI Advocate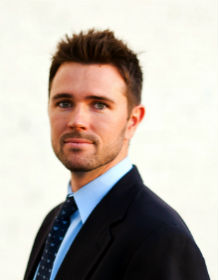 If you have been arrested for DUI in Utah, I can help you.
My law practice is dedicated to defending people, just like you, who have been accused of DUI in Utah. Look at my testimonials to see what past clients are saying about their decision to hire me as their DUI defense lawyer.
DUI law in Utah is very complicated. There are severe drivers license consequences, as well as criminal repercussions. Even a first offense DUI in Utah requires a mandatory minimum of 2 days of jail, substantial fines, and the installation of an "ignition interlock" system in your car for 18 months. It can compromise your ability to get a job, a professional license, or go to foreign countries for vacation.
Anyone can get arrested for a DUI- it doesn't mean you're a bad person, or a criminal. Regular people make mistakes, and so do police officers- that's where I come in.
I offer free consultations, over the phone or in person, so you have nothing to lose by calling me right now. At minimum you will gain some important information you didn't have before- like how to best protect your drivers license.
If you've been arrested for DUI call me today. I can help you.
Call Today!
We'll be happy to answer any questions you have.
801-243-0115
Why Choose Us?
Free Consultations
I Will Set Up Your Driver's License Hearing Free Of Charge
24/7 Availability
High Win Record